This is a icon gallery modul from www.joomla51.com which i have modified.
You can with this Module show it a Icon grid gallery. My extension in this modul are the advanced settings and the hover effects. You can select between 6 hover styles, setup the different colors and more. The copyright of the module is at joomla51.com.
Icon Grid Gallery
Show a very nice icon gallery - full responsive
All templates from joomla51.com have inegrated a icon gallery modul. I have these modul modified with advanced settings and different hover effects. You find in the modul settings a additional button "Modied" with the advanced settings.
Select the individual colors for the icon, title and description. Choose the size for the title and the color by mouseover. Show a circle around the icon and select a hover effect. You can choose between 6 hover styles, with and without shadow effect.
New: scroll animate included
In the Basic Settings have i added the selection to ion-icons. Choose from either the 'FontAwesome', 'Pixeden Stroke 7' or 'Ion Icon' font sets. Set up here the basic settings for: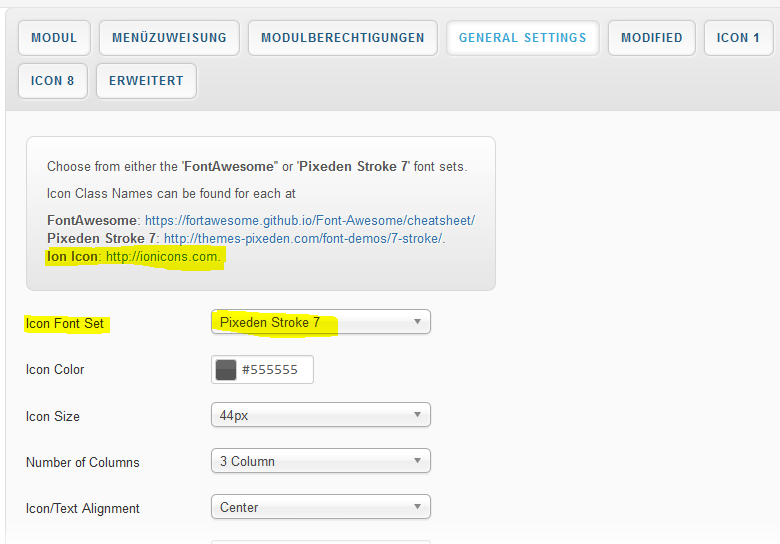 Icon font set
icon font size
icon color
columns per row
horizontal and vertical margin
The "Modified" Button contains the extended settings. Set up here the advanced settings for: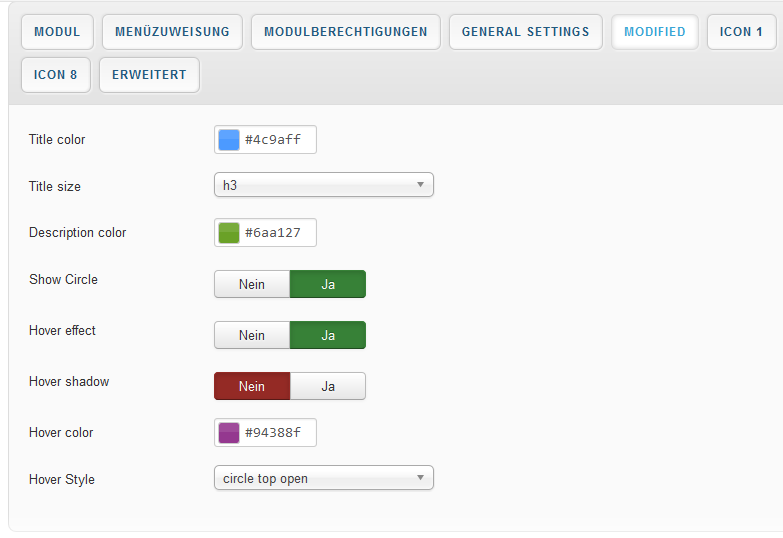 Title color and size (h1 to h6)
description color
show a circle around the icon (y/n)
turn on or off the hover effect
turn on or off the shadow effect at mouseover
set up the color at mouseover
choose the hover effect style (circle must be on)